There's a saying you've certainly heard before, especially if you work in an industrial environment that goes:
"If it's not broke Don't fix it!"
This piece of popular and very down-to-earth common sense recommendation is especially relevant to the ultra modern and technologically evolved web story I'm about to tell.
Here's the story.
A few days ago I was approached with a "new job" by my web design partner. He sent me an email: "I was contacted by this agency for a quote to get their website indexed".
I was travelling on my way home from Bologna where I had been in a conference. WIFI on trains is always a complicated issue but I gave it a try and ran a few of the typical checks.
When non tech savvy people request a site to be indexed they mean, "we would like to appear in the SERPs for relevant keywords our target audience is using to identify companies such as ours". After a few minutes I realized they actually meant what they had said – their website wasn't in any search engine Index.
Incredible – I hadn't seen anything similar in many years.
There were plenty of healthy looking html links pointing to content rich pages, all hidden in the shade of the invisible web.
Why?
As I'm not a coder most of the scripting of the home page header didn't mean very much to me so I turned to my friend BrowSEO for an opinion and I nearly couldn't believe my eyes when I saw this …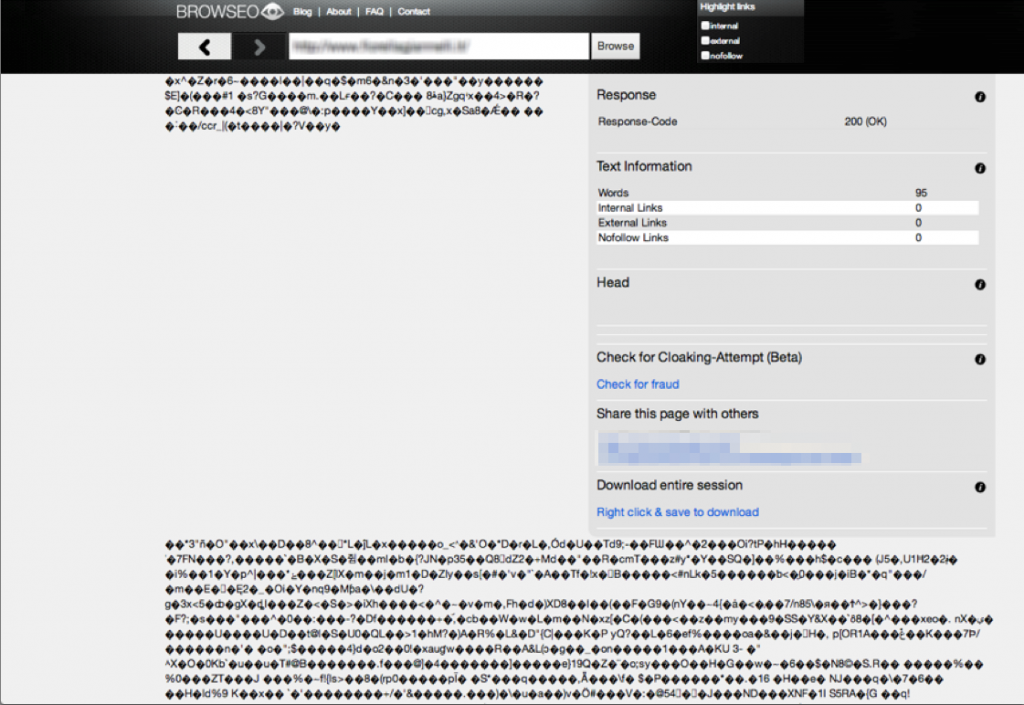 The mumbo jumbo. Home page text and links were unreadable code.
I sent this screenshot back to webmasters with the question: "what gives here guys??!!" – within minutes they came back and asked me to run the page again and the home page with BrowSEO was looking like this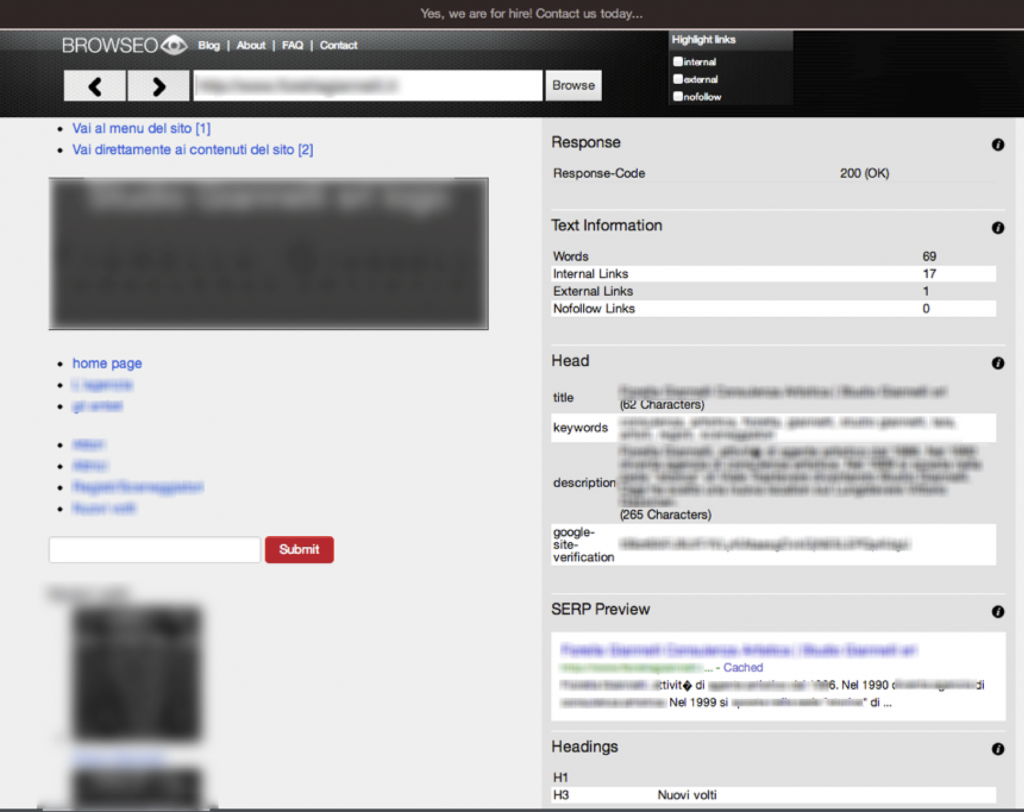 Quite a difference.
The following day the website was showing up in the Google Index and found its way into Bing as well.
What They Had Done …
Something had gone wrong with the way they applied file compression. I don't know exactly which technique or how it was applied but the end result is what you see in the first screenshot of this post. So clearly something went wrong with the way they applied it, because if implemented correctly this is not a problem.
Your Takeaway
Do you basics first. Clean up styles and javascripts, test your site for speed, and only then proceed to a further implementation to increase performance. Always test and check what you're doing. You never know when you're going to make your next mistake.